Autumnal Bunnies - or 'Not Just Ralph's Breakfast'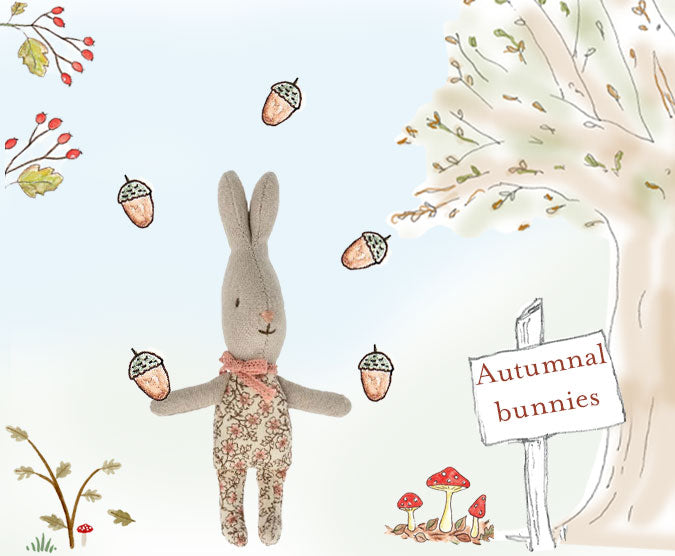 As anyone who follows my social media pages will know, I am a bit haphazard with my posting.
I'm afraid I often fail at what must be the number one rule of social media engagement - consistency - because I can't bear posting 'stuff' just for the sake of it. I love it when I feel inspired and connected, but I'll be damned if I'm going to post pictures of Ralph's breakfast just to churn out 'content' when I'm not feeling it. 
However, what DOES seem to work really well for me is to pick a theme, create a template and make a commitment to post something daily for a specific period of time. I first did this last year with the Advent Bunnies and I found it so motivating. And I even sold a few things! 
Since then we've seen the January Health Kick Bunnies, the Easter Bunnies and the Gardening Bunnies. So, it's high time for another theme and - no surprises here - say hello to the Autumnal Bunnies. 
Between now and Bonfire Night, follow any of our social media pages (links below) for a daily Cottontails bunny, along with acorns, toadstools, pumpkins, you get the idea....